Companies.
The ChemCoast Park Brunsbüttel includes 14 companies from the chemical and energy sectors as well as logistics.
---

ENERGY GENERATION
Bioenergie Brunsbüttel Contracting
Green energy - sustainable
The Brunsbüttel biomass cogeneration plant, a Hamburg Energie and Koehler Renewable Energy company, generates CO2 neutral energy from biomass in a power-heat coupling operation. The plant supplies the customers in the Brunsbüttel industrial park with approx. 100,000 MWh of processed steam and generates around 40,000 MWh of electric power each year. The only fuels used derive from landscape conservation.
---

LOGISTICS
Brunsbüttel Ports GmbH
Port and logistics
In a favourable location in terms of logistics at the Lower Elbe and the Kiel Canal, the Hafengruppe Brunsbüttel – with the Elbe port, the oil harbour and the Ostermoor harbour – offers direct access to the North and Baltic Seas and close proximity to Hamburg, as well as connection to European inland waterways and the industrial locations available near the harbour. The advantages of this location, coupled with the comprehensive spectrum of maritime services, make the Brunsbüttel harbours into an attractive hub for the largest connected industrial area in the Hamburg metropolitan region and northern Germany as a whole. The core skills that regional, national and international customers can look forward to are in the transshipment, warehousing, transit and project logistics areas.
Zeitungsserie Brunsbuettel Ports
---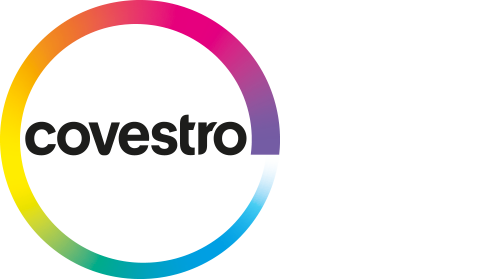 PRODUCTION OF RAW CHEMICALS
Covestro Germany
Focussed expertise
The use of polyurethane foam has become a household name where hot and cold insulation are concerned. It is difficult to imagine achieving this without using of polyurethane foam. Covestro is among the world's largest manufacturers of the components used to produce these insulation sheets and operates one of its world scale plants in Brunsbüttel, a location selected strategically as it is where the Elbe and the Kiel Canal meet. The establishment of additional globally active companies that operate their own production facilities has allowed a highly modern industrial site, which simultaneously serves as a magnet for a multitude of service providers, to emerge. These sites specialise in catering for companies associated with the chemical industry. In its capacity as an infrastructure facilities operator, Covestro serves as a point of contact for all topics concerning the Covestro Brunsbüttel industrial park and is committed to bringing additional, chemical-related manufacturers and service providers affiliated to Schleswig-Holstein's largest industrial site on board. It's clear that each new partner will increase productivity on the industrial site by creating new product networks, combined infrastructure use and development.
Zeitungsserie Covestro
---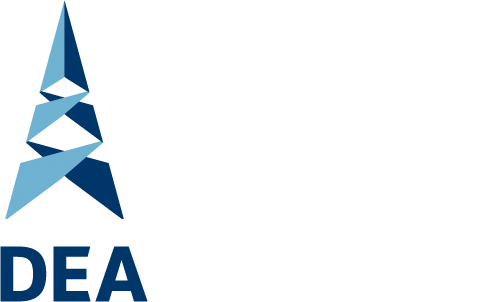 OIL PRODUCTION AND REFINING
DEA Deutsche Erdoel AG
Secure oil extraction
As the operator of the Mittelplate syndicate, DEA Deutsche Erdoel AG accounts for over 50 percent of Germany's entire oil production. Originating from the Mittelplate Drilling and Production Island, built 7km out from Schleswig-Holstein's west coast, the resource is routed via pipelines to the processing plants near Friedrichskoog, the location of the DEA's Holstein oil production facility. The oil is prepared in the land station plants and then taken on to Brunsbüttel and the clients. In the Brunsbüttel ChemCoast Park, the raw material is refined into variety of products. Oil production is a key driver for creating jobs on the west coast as 1,000 jobs can be directly attributed to oil production.
At the moment, approx. 1.3 million tonnes of oil, from which 1.5 billion litres of petroleum products are subsequently produced, are extracted from the Mitteplate reservoir. The stores of oil can also be exploited via the land through extended reach wells which stretch over 9km. The Mittelplate consortium has extracted over 30 million tonnes of oil safely and in an environmentally friendly manner since 1987. Schleswig-Holstein's annual royalties are a considerable contribution to the German national economy.
---

SERVICES
egeb: Wirtschaftsförderung
Realising success between Hamburg and Sylt
egeb: promoting trade and industry is a multifunctional service centre for the regional economy in the Dithmarschen and Steinburg districts and the town of Brunsbüttel. What egeb does: promoting trade and industry includes all innovative activities dealing with the promotion of the regional economy in the broadest sense, ranging from the planning and promotion of new establishments to managing public sector companies. The core competencies include location marketing and regional development, business start-ups and consulting companies, regional management for the Lower Elbe economic region and the industrial region, as well as further training and orientation consultancy.
---

LOGISTICS
F. A. Kruse jun. Unternehmensgruppe
Traditional logistics
Whether it's air freight, sea freight or land transport on road and rail – experienced international haulier F.A. Kruse jun. group ensures that all goods will get to where they are supposed to be, at the time they are needed. This is not where their range of services ends, however. The international haulier has more to offer than just regular haulage services. They offer a comprehensive package of logistics related services, ranging from a custom-made in-house logistics concepts to innovative engineering services.
Zeitungsserie Spedition F. A. Kruse
---

PRODUCTION OF RAW CHEMICALS
Holcim Deutschland Gruppe
Providing solutions. Building a future.
Holcim is one of the leading manufacturers of building materials in Germany and is part of the world's leading building materials group Holcim Ltd, based in Switzerland. The group of companies employs around 2,100 people at over 150 locations in Germany, France and the Netherlands. Holcim offers tailor-made solutions for the construction industry - combined with a clear view of sustainable construction, resource efficiency and circular economy.
Holcim's origins lie in cement production - today, the product segments binders, aggregates, ready-mixed concrete and precast concrete elements form the core areas of the company, whose management holding is Holcim (Deutschland) GmbH, based in Hamburg. One of the largest plants is located in Lägerdorf, where cement has been produced for around 160 years. To supply international customers, the Brunsbüttel export terminal went into operation in September 2006. It is supplied from Lägerdorf and has developed very successfully.
---

ENERGY GENERATION
PreussenElektra
Electricity - always and readily available
About 10km northwest of Glückstadt, where massive glaciers once pushed through the Elbe valley with unimaginable force, electricity is being produced in the Brokdorf nuclear power station today, making life comparatively comfortable. Electricity is the foundation of our life. Without it, everything stands still. Electricity facilitates light, heat, power and communication. In day-to-day life, at work, at play, in our health services – we need electricity everywhere, all the time, without delay. Constantly and immediately available – this is what we strive for.
---

OIL PRODUCTION AND REFINING
Raffinerie Heide GmbH
Filled with energy for the north
The Heide GmbH refinery in Hemmingstedt is Germany's northernmost crude oil processing plant and a member of the Klesch group since 2010. Here, more than four million tonnes of crude oil are processed in one year. A great part of the petrol and diesel used in the region comes from the Heide refinery. Almost all flights departing from Hamburg airport are supplied with aviation turbine fuel produced there. The fuel oil supplied is sufficient to heat 250,000 homes between Flensburg and Hamburg. In addition to that, over 450,000 tonnes of petrochemical products are produced in the Heide refinery each year.
Brunsbüttel – a central market hub
With a storage capacity of 440,000 tonnes and an annual product turnover of 2.6 million tonnes, the tank farm in the Brunsbüttel oil port serves as the hub for the Heide refinery logistics chain. All logistics between the Brunsbüttel tank farm and the refinery is handled through pipelines. This way, the crude oil is pumped from the Brunsbüttel storage facility to Hemmingstedt for processing. At the same time, the finished products are transported back to the Brunsbüttel storage facility.
Zeitungsserie Raffinerie Heide
---

WASTE DISPOSAL
REMONDIS SAVA
The REMONDIS SAVA GmbH high-temperature incineration facility in Brunsbuettel is one of the most efficient and state-of-the art facilities for the thermic treatment of hazardous waste in all of in all of Europe. Handling an annual capacity of up to 55,000 tons and with the lowest approved emission values of all European facilities, it is a game changer in climate and environmental protection. REMONDIS SAVA GmbH offers the highest possible level of safety and a broad product range, delivering a significant contribution to the harmless collection and removal of hazardous waste. Expert members of staff with years of experience continue to further improve the facility. It is their level of skill that ensures both highest plant safety along with the best possible availability. REMONDIS SAVA GmbH's numerous projects abroad over the past 15 years have also made a difference in global environmental protection due to their major contribution in remediation of waste sites. REMONDIS SAVA GmbH among others participated in remediating all residual pesticides in Albania, Rumania, Lithuania, West Africa and Nepal.
---

PRODUCTION OF RAW CHEMICALS
Sasol Germany
Wide range of organic and non-organic products
A staff of around 650 produces a wide range of organic and non-organic products in the Brunsbüttel Sasol plant. The location is part of Sasol Limited, a South African chemical and energy group with around 30,000 employees in 33 countries.
The Brunsbüttel Sasol plant product portfolio includes:
• Fatty alcohols and derivatives based on petrochemical and oleo chemical raw materials
• Guerbet alcohols
• Paraffins
• highly purified Triethylaluminium
• highly purified and ultra pure synthetic clay, aluminum hydroxide and additional products based on aluminum alcoholates.
The plant's organic products are used in a number of daily applications, such as in washing and cleaning agents, cosmetics and pharmaceutical products, as well as in various technical applications. The non-organic products are, among other things, an important component of catalysts, high performance abrasives and polymer additives.
Zeitungsserie Sasol
---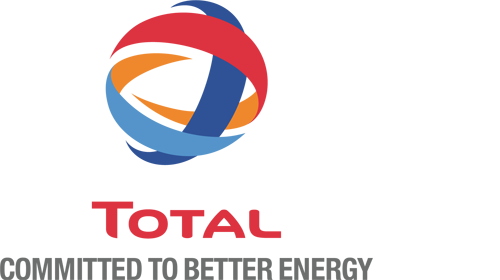 OIL PRODUCTION AND REFINING
Total
The bitumen specialists
The company forms part of the TOTAL group, the fourth largest petroleum company in the world. The TOTAL Bitumen Deutschland GmbH is the leading manufacturer of high-quality bitumen grades for road construction and industry. In this market segment, they offer the largest product range in Europe. Brunsbüttel is the command centre from which all TOTAL group bitumen activities are controlled in Germany and Northern Europe. Furthermore, the company is also involved in extensive bunker activities.
They offer training opportunities in various natural sciences, technical and commercial professions.
---

ENERGY GENERATION
Vattenfall - Kernkraftwerk Brunsbüttel
Important employer in the region
From its commission in 1977 until the German government resolved to withdraw from the nuclear energy programme, the Brunsbüttel nuclear power plant was regarded as reliable producer of energy for Schleswig-Holstein and Hamburg. Today, the nuclear power plant is being demolished and the area restored to open countryside. The leading team in this effort is Vattenfall Europe Nuclear Energy GmbH. Together with their highly skilled employees and other partners and suppliers, the Brunsbüttel nuclear power plant ranks among the region's most important employers.
Zeitungsserie Kernkraftwerk Brunsbüttel
---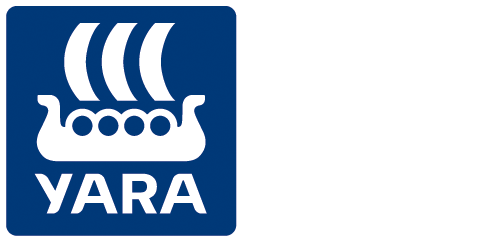 PRODUCTION OF RAW CHEMICALS
YARA Brunsbüttel
Experts for plant nutrients and industry chemicals
With their headquarters in Oslo, Yara is among the global leaders for plant nutrients and industry chemicals. The Yara site at Brunsbüttel has two production units: one ammonia plant and one urea plant. The air separation plant in the ammonia synthesis plant produces the atmospheric gases nitrogen, oxygen and argon, which are required for various technical and industrial applications. The production includes different ammonia and urea grades made to specifications and tailored to the specific market requirements. Technical aqueous solutions, such as AdBlue/Air 1 and NOxCare-products for the reduction of nitrogen oxides in truck and power plant exhaust gases are made available to the international market.
Zeitungsserie Yara
---